In spite of the serious injury Lucas Hernandez suffered yesterday, Bayern will not be active in the January transfer window, according to club boss Hasan Salihamidzic.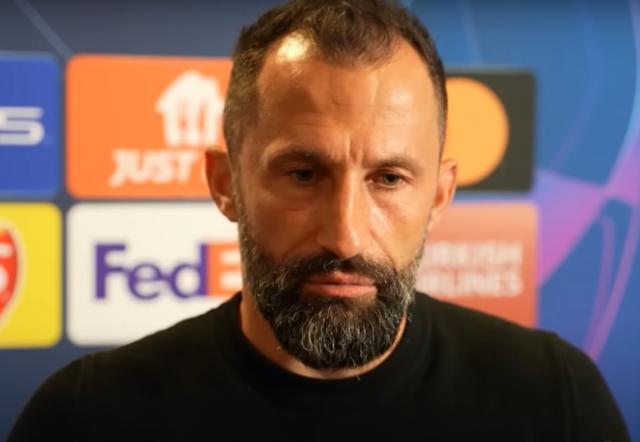 Bayern Munich were rocked by a shocking injury blow last night as Lucas Hernandez ruptured the anterior cruciate ligament (ACL) in France's 4-1 World Cup win over Australia.
But even if Hernandez now faces a long spell on the sidelines, Bayern will not be bringing in a replacement for him in January.
"We will not do anything [on the transfer market] in the winter," Bayern Munich board member for sport Hasan Salihamidzic insisted in an interview with Kicker.
"Of course, we are all shocked and very sorry. But Lucas is a fighter and will come back strong."
He added that Hernandez will "leave Doha very soon," come to Munich and undergo surgery before starting his rehab.
"He will get all the support that is possible," emphasized the Bayern chief.
More about Lucas Hernández
FFF confirms potential season-ending ACL tear for Hernandez
Nagelsmann gives final updates: Neuer out for Freiburg, Musiala to begin on bench
Bayern lose Hernandez for 4-6 weeks with muscle tear
Report: Bayern in talks to extend Lucas Hernandez's contract
Bayern set for contract talks with Lucas Hernandez, confirms Salihamidzic
Bundesliga Tactics Talk: Round Four
More about FC Bayern
Flick offers brief injury update on Leroy Sané
German press player reviews: Musiala, Kimmich, Gnabry, and Gündogan earn praise while Schlotterbeck takes heat
FAZ and Zeit editorials after loss: "Boycotting made easy."
Kicker Editorial: Flick erred in subbing off Gündogan
German players and pundits deliver unsparing criticism following loss to Japan
The six candidates to be named Bundesliga Player of the Month for November
About Author