Over the past six years, the Premier League has had cash injections of nearly €900m per season, beyond what the clubs generate themselves. Comparatively, La Liga's annual investment from shareholders is just over €90m.
La Liga have released data showing that the Premier League owners have invested €4.551b over the past six years, while La Liga's figure over the same period is €483m. Serie A is the only other of the big 5 European leagues that comes anywhere close, spending over €3.6b over that period.
The Bundesliga has had cash injections of €711m, despite their 50+1 model ensuring all clubs are fan owned. In Ligue 1, the figure is €1.79b.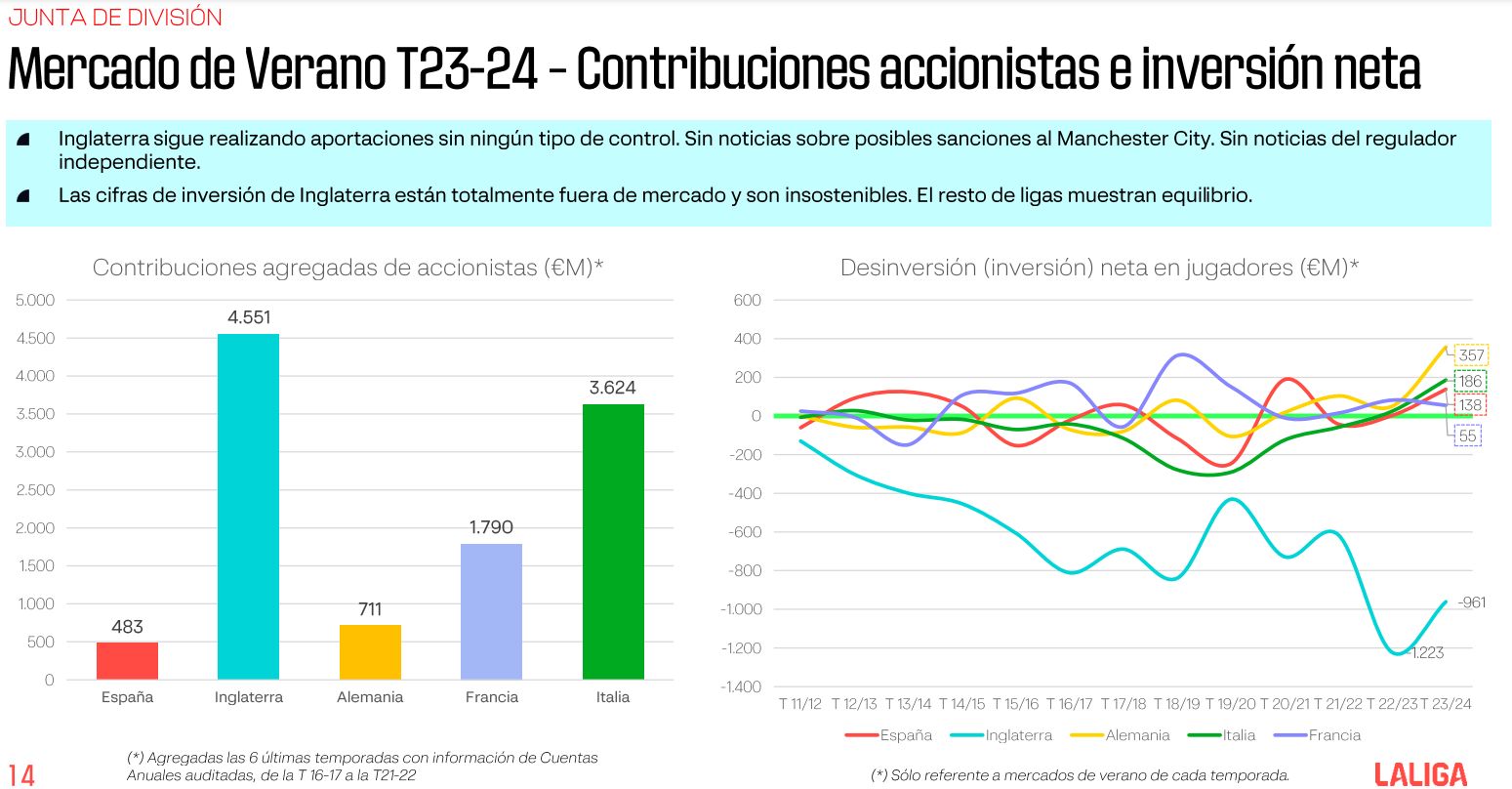 In terms of investment in transfers over the past decade, the Premier League looks gargantuan compared to its competitors. Taking into account only summer transfer windows, the Premier League has been operating at a net loss of €400m or more for the past 10 years, while the last two have reach eye-watering figures of €1.223b and €961m.
Only Italy and Spain dropped way below the usual variation of around €200m in profit or loss, in 2020 spending close to €300m. Currently, the figures show the Bundesliga as a clear leader in terms of profit, bringing in €357m. La Liga sits at €138m in the black, while Serie A is at €186m, and Ligue 1 made €55m.
Tebas has claimed that although La Liga and Spanish football are investing and spending far less than its competitors, he believes that long-term their model will work out for Spanish football.
Images and statistics courtesy of LALIGA 
About Author