Following the conclusion of the international break, domestic football is back this weekend, and what an occasion is n store in Montjuic as Barcelona prepare to host Real Betis at the Olympic Stadium.
Two teams that are expected to be at the top end of the table come the end of the season, this should be an incredibly captivating fixture – in more ways than one.
Going into the match, Barcelona have a couple of issues to attend to. Ilkay Gundogan suffered an injury scare during the international break, and despite having resumed full training in the last few days, he is not expected to start against Betis according to Sport.
Instead, Joao Felix is in line to replace him, with Gavi moving back to more of a central midfield role. Joao Cancelo is also expected to start, with both having made their debuts from the bench last time out against Osasuna.
Xavi Hernandez is keen to manage Lamine Yamal's workload accordingly in order to avoid the 16-year-old burning out. However, with Raphinha struggling with fatigue after running late from international duty, it means that Ferran Torres is believed to be starting instead.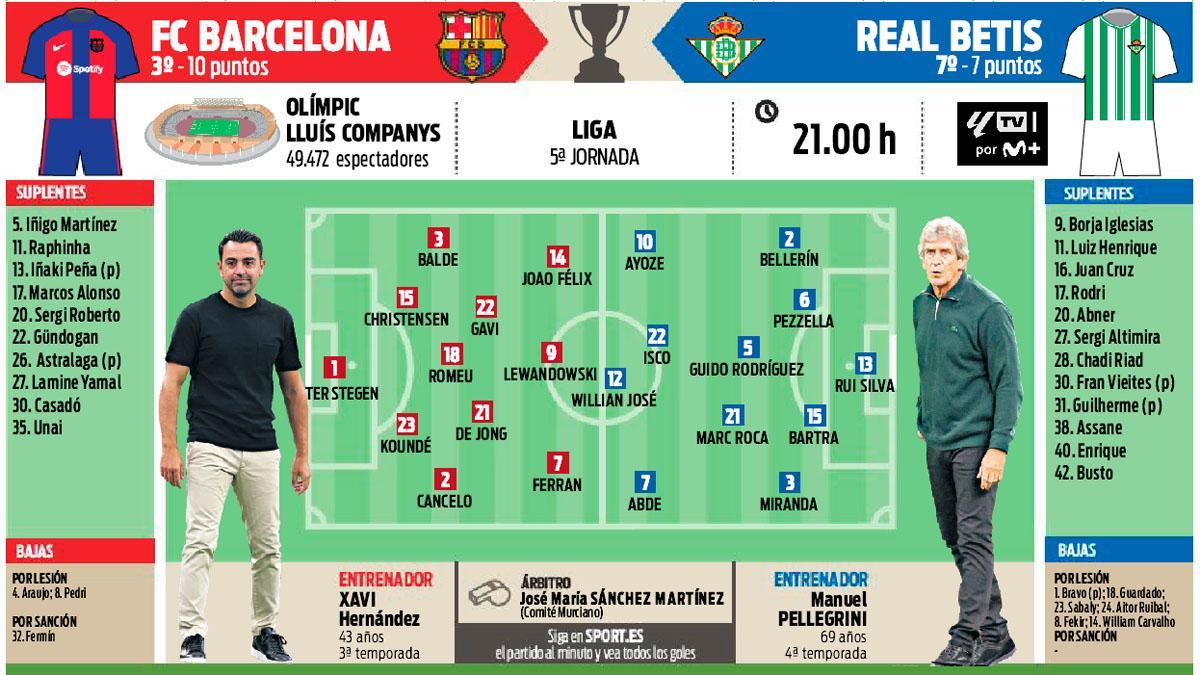 The big story for Betis is that Ez Abde is expected to make his debut from the start, and against the club that he signed from during the final day of the transfer window. The 21-year-old left Barcelona to start more matches, and he is set to do this right away for the Andalusians.
Another ex-Barcelona player – Marc Bartra – is also in line to make his (second) debut in the match, having returned to Betis during the summer after terminating his contract with Turkish side Trabzonspor.
It promises to be an enthralling fixture at the Olympic Stadium. Two of La Liga's best coaches will be going head-to-head, but who will come out on top: Barcelona or Real Betis?
Image via Alex Caparros/Getty Images
About Author