As is customary whenever the German national team plays a major tournament match, all of the Bundesrepublik's main news sources "Einzelkritik" ("individual player review") pieces on each of the actors present on the pitch. 
We're pleased to supply translations of those "Einzelkritik" pieces published for Der Spiegel (written by Jan Göbel) and the Süddeutsche Zeitung (written by Christof Kneer and Philipp Selldorf). 
Bulinews' Peter Vice supplies the translations, along with a few extra bracket notes and hyperlinks.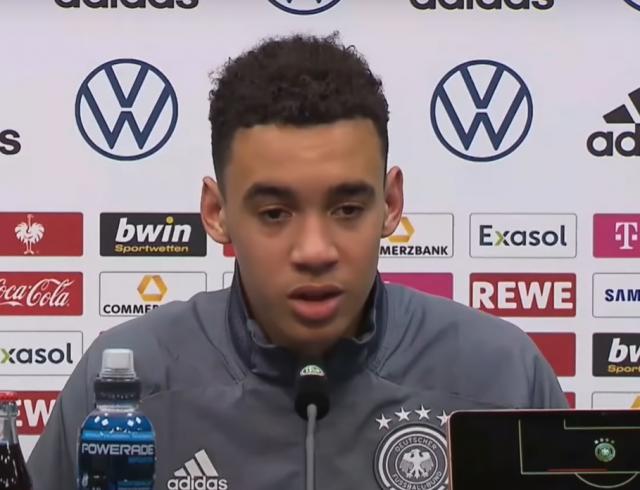 In addition to our own German player ratings published earlier this evening by Bulinews Editor-in-Chief Rune Gjerulff, we're also pleased to supply the player reviews from two of Germany's most famous major papers-of-record.
Here's how journalists working at Der Spiegel and Germany's Süddeutsche Zeitung saw the individual performances of the DFB-XI in today's 1-2 loss to Japan. At the very least, Jan Göbel, Christof Kneer, and Philipp Selldorf were still able to maintain their sense of humor.
Manuel Neuer–(GK, 90 minutes)
Der Spiegel:
"As expected, the captain of the German national team was on the pitch without the "One Love" armband confiscated by FIFA, but there was still one action in Germany's first World Cup game in Qatar: Like his teammates, Neuer covered his mouth for the team photo before kickoff. A sign of protest against the censorship by FIFA."
"In the last World Cup test match against Oman, Neuer had to come out very often; against Japan, the 36-year-old was allowed to have a quiet day for a long time in his 115th international match. Until the 74th minute, when the Bayern keeper prevented the equalizer with a fantastic reflex save.

"Shortly afterwards, he was beaten in the 75th, and when he conceded the second goal, he could have held his own with better positional play in the 83rd"
Die Süddeutsche:
"In the first minutes, the playmaker-par-excellence, received one back pass after another for forwarding. After that, he watched the game from a distance for a long time. The use of his hands was not necessary."
"With the first serious save, he generated awestruck murmurs in the Khalifa. Innocent at the 1-1, when he deflected forward of necessity, but at the not free of responsibility for the 2-1, when he didn't not close the short corner to the post.
"Ran at the end to the corner with forward, but his Japanese goalkeeping counterpart won the duel."
Niklas Süle–(RB, 90 minutes)
Der Spiegel:
"Neither Thilo Kehrer nor Lukas Klostermann [nor Jonas Hofmann] was satisfactory, apparently. Flick [actually the first coach to ever deploy Niklas Süle at the right back position] went with Süle at right back. He was less active than David Raum on the left. Süle, at 1.95 meters [6'4"] is more of a lighthouse type. Performed his defensive duties well, but the 1-1 [and the 1-2] came down his side. "
Die Süddeutsche:
"The natural center back, who can also play at right back, On Wednesday, he revealed a third identity as a defensive-offensive hybrid player. Participated actively in combination play with his dexterity and remarkable feel for the ball – a colossus like Bud Spencer, but light on his feet like Fred Astaire."
"But a disastrous end was yet to come: During 1-1, he did not put pressure on his opponent and thus permitted the through ball to Minamino, at 1-2, he failed to keep the offside on the long free kick. He is therefore one of the main culprits on the dock."
Nico Schlotterbeck–(CB, 90 minutes)
Der Spiegel:
"His nomination for the starting XI was a surprise, not to mention a risk. At Dormiung, Schlotterbeck, who is still inexperienced internationally, has been inconsistent in his performances, and he looked nervous right away at Khalifa Stadium as well."
"In the 22nd minute, the ex-Freiburg player lost the ball in his own penalty area; a stronger opponent than Japan might have taken advantage of such a mishap. At the 2-1 of the Japanese he was far too far up and let Takuma Asano completely out of sight."
"Schlotterbeck was completely out of his depth."
Die Süddeutsche: 
"Took a while to find his feet on the the grand stage, which was unfamiliar to him. He should have brought the necessary physicality in the otherwise rather fine German game, but initially did not quite know what to do with his body."
"Soon knew his way around the pitch better and tried to outplay the occasional Japanese pressing with his famous diagonal balls (which was probably one reason for his start). In the absence of a real target player, however, these were mostly useless."
"For a long time, he earned praise for his courageous play – until there was the original Schlotterbeck moment, now also feared in Dortmund, when he let the [1-2] scorer Asano escape and could not catch him."
Antonio Rüdiger–(CB, 90 minutes)
Der Spiegel:
"The German team's defensive captain was wide awake from the start and was constantly looked for as a set-up man – no easy task. The Japanese had made it their mission to force misplaced passes, but they didn't get many opportunities from Rüdiger.
"In the 17th minute, the Real Madrid defender also featured in the attack and missed the first better German chance with a header. In the final phase, he failed to coordinate the completely unsettled German defense."
Die Süddeutsche: 
"Officially appointed head of defense by the Bundestraier. Worked as the  last man, when the rest swarmed to the attack, and was much in demand when counterattacks threatened. An authority in one-on-one battles, the first target of the Japanese attackers when they had possession of the ball, which occasionally caused nervous moments."
"Furnished hilarity when he once pushed an opponent aside like a chair (although the affected Takefusa Kubo did not find this so funny). Brought the necessary physicality into the otherwise rather fine German game. When he was not careful once and Minamino escaped him, the equalizer happened. A defender's fate: A strong performance for a long time – what remains in memory is the momentous mistake."
David Raum–(LB, 90 minutes)
Der Spiegel:
"It took some time for the Leipzig player to realize how much space the Japanese offered him on the left. In the middle of the first half, Raum was mainly to be seen in the opponent's half. Consequently, it was he who brought out the penalty that would lead to 1-0."
"He was not close enough to Ritsu Doan during the equalizer, but he could hardly anticipate the rebound to the SC Freiburg man either."
Die Süddeutsche: 
"Was given preference over Christian Günter, which was already somewhat of a surprise. Raum has been waiting since the summer for the top form from Hoffenheim days to finally be delivered to Leipzig behind him. Even at the Al Khalifa to Doha, Raum's performance didn't arrive on time."
"But Raum compensated for technical weaknesses with diligence in line with the old bumper sticker saying: 'in the long run, only power helps'. He marched steadily down the left wing and was hardly to be seen at his usual place in his own half."
"Gradually became quite a threat to the Japanese defense, not everything succeeded, but with powerful sprints he gained respect again and again. When goalkeeper Shuichi Gonda brought him down, Raum came before Ilkay Gündogan's penalty goal to score.
"Later he got sloppy with his game again. An inconclusive performance."
Joshua Kimmich–(CM, 90 minutes)
Der Spiegel:
"For the first time, Kimmich is firmly entrenched as a central midfielder at a major tournament. From there, he wants to make an impact, lead the team, and be a boss."
"Against Japan, Kimmich was that influencer. There was a dream pass to Raum leading to the penalty in the 32nd minute. Kimmich also had a tough job on defense, constantly having to keep an eye on Daichi Kamada, who regularly shows his genius in the Bundesliga with Eintracht Frankfurt.
"Kimmich also solved this task well. Nonetheless, he was also part of this team that needed to get better traction."
Die Süddeutsche:
"The boss – and leading service provider at that. Convincing with his organizational talent, he tidied up, put things in order, took balls, gave balls and was a textbook example of order.
"Prepared the 1-0 with a chip ball, a trademark play for which Kimmich has already filed the copyright with the patent office in Munich. He can do that with his left foot as well he can.
Towards the end, he too stood helplessly in the battle trenches, but it wasn't down to him."
Ilkay Gündogan–(CM, 67 minutes)
Der Spiegel:
"Manchester City's ball-secure leader was not at all confident at the start. In the eighth minute, he carelessly lost the ball in midfield and the quick counterattack by the Japanese immediately led to a goal – lucky for Gündoğan that it was offside."
"The mistake seemed to have a positive effect on the 32-year-old, and Gündoğan had arrived in the opening match after that. His sense of security was so strong again that he also took the penalty and converted it confidently. Of his 64 international matches, this one was probably the best. The crowning glory would have been 2-0, but in the 58th minute Gündoğan hit the post.
"The fact that the two goals he conceded came after his substitution seemed fitting."
Die Süddeutsche:
"Also the boss – although not as much of a leading service provider [as Kimmich]. Demonstrated after a few minutes with a ball loss in midfield the risks inherent such a playful double-six duo as Kimmich and Gündogan, but managed to prove the advantages afterwards."
"The Manchester pro played himself more and more into the game with little plug-in passes, wide shifts of play and a penalty spot goal, which he scored as casually as if this wasn't a World Cup game but a first-round match in the Community Shield against North- or Southamptonshire.
"Made way for Leon Goretzka in the 67th minute – possibly as an expression of a planned division of labor with Leon Goretzka and as a placating gesture to the Munich native, who has a regular claim to the position."
"Whether that was the right idea at that moment? When Gündogan left, Germany was still leading."
Thomas Müller–(AM, 67 minutes)
Der Spiegel:
"Whether Müller, who had been ailing recently, would be able to play against Japan was one of the sporting topics of the past few days. Müller played – but rather pale.
"The veteran often seemed surprisingly unfocused in the passing game, but Müller once again seemed to be important with his commands; the Bayern player known as "Radio Müller" conducted a lot in any case. A Müller doesn't let anyone tell him to shut up."
Die Süddeutsche:
"In the first half, he was an auxiliary traffic cop. He was on patrol and got around a lot, saw a lot of the game, but didn't leave his mark on it. Despite a long injury layoff, he was so important to national coach Flick that he preferred him to Flick's discovery Jonas Hofmann.
"However, you can't be more of a Flick player than Müller. Had apparently donned the sheriff's star during the halftime break, punched through more often and moved (himself) a lot. Nevertheless, there was no reason to object to his subbing off."
Serge Gnabry–(RW, 90 minutes)
Der Spiegel:
"Gnabry missed the 2018 World Cup debacle in Russia, due to injury. This year, the Bayern München native is in top form. It was thus a bit disappointing that Gnabry hardly stood out at the beginning. However, that wasn't entirely his fault."
"He had to run down some inaccurate passes from teammates and work much harder than he did at FC Bayern. As the German team became more confident in its combinations, Gnabry stepped it up. With a dangerous double chance in the 70th minute (first as a passer, then himself as an shooter via head) he was finally registered in the offense.
"Here, Germany should have finally clinched the victory. It turned out differently."
Die Süddeutsche:
"Active as [famous German nationalist and founder of the gymnastics movement that later led to football clubs] Turnvater Jahn. Criss-crossed through the Japanese back line with pace and kept up his recent club form in Munich."
"Had the DFB XI, he would have been praised for his positional versatility. Having noted that, it must be said that Gnabry was also responsible for Germany falling at least one goal short before the equalizer."
Jamal Musiala–(LW, 79 minutes)
Der Spiegel:
"At 19, he was the youngest in the German starting eleven, but Musiala did not look nervous. The FC Bayern gem, who chose Germany over his second home England, was often playable, the German game became faster and more dangerous when he had the ball."
"Just before the halftime break, Musiala started a nice German combination with a fine pass into the depth, which led to Havertz's offside goal. After the restart, Musiala performed a solo with which he played half of the Japanese defense to sleep, showed more dream passes and quick movements before flashing over. He also assisted Gündogan's strike off the post."
"The only thing Musiala can be blamed for is that he and the German offense didn't take their chances better."
Die Süddeutsche:
"The world had been promised a world-class player in the form of Musiala, and they were certainly not undersold. With his first touch of the ball, he immediately demonstrated incredible elements of his outstanding repertoire: Dribbling, winning the ball back in a tough duel, stumbling, remaining on his feet and then playing an incisive pass."
What made Musiala stand out: the game didn't make it easy for him, midway through the first half he was in danger of being lost to the game. He fought his way back – with all his playful means. He also demonstrated his favorite move to the world several times: Dribbling through the crowded penalty area, faking a shot, delaying, drawing up again, turning in at the hip, outdistancing the next opponent, shooting."
"All that missing from that play was the finish. Or Gündogan didn't get Musiala's telegraphed pass on target (shot against the post in the 60th) – a scene that was to become significant. Oh, and why did Musiala have to be subbed off?"
Kai Havertz–(LW, 79 minutes)
Der Spiegel:
"The Chelsea FC man is an invisible man – and that's meant in a positive way. He runs a lot, often without the ball, thus pulling the opponent to him and opening up the spaces his teammates need for their combos."
"The deserved reward for this diligence would have been the goal in injury time of the first half. But it didn't count; Havertz was offside when Gnabry passed the ball. In the second half, he was almost involved in the 2-0 as the penultimate passer, but Gündoğan hit the post."
Die Süddeutsche:
"[With his new haircut and demeanor] Looks like young Mr. Spock at the moment, which suits his cold-blooded nature. Sometimes one would wish for a higher temperature from him."
"Played his role as a serviceable worker in attack, he left the goal scenes to others. When he did hit the net, his cheers remained silent – he knew he had been offside. He was visibly unhappy with his performance, and rightly so."
Jonas Hofmann–(ATTM, 23 minutes)
Spiegel and Süddeutsche:
"Had a scoring chance, but immediately had to sprint as Flick's axis began to fall apart. Opponents got away from him far too easily and the equalizer came down his side."
Leon Goretzka–(CM, 23 minutes)
Spiegel and Süddeutsche:
"Though the Munich player nearly scored the equalizer in injury time, but overall didn't make a good case for himself off the bench. Signaled the start for Japan's attack by pressing too lightly and was culpable on the equalizer. Couldn't stop the unpleasant turn of the match."
Niclas Füllkrug–(LS, 11 minutes)
Spiegel and Süddeutsche:
"Not much more could have been asked of the recent German national team debutant. Set up Goretzka's chance perfectly with his head late in injury time."
Mario Götze–(LW, 11 minutes)
Spiegel and Süddeutsche:
"A famous comeback, but still a non-factor."
More about the match
Germany player ratings versus Japan
FAZ and Zeit editorials after loss: "Boycotting made easy."
Flick discusses reasons behind Germany's defeat to Japan
Kicker Editorial: Flick erred in subbing off Gündogan
German players and pundits deliver unsparing criticism following loss to Japan
Japan come from behind to cause another World Cup upset
German players cover mouths in team photo ahead of Japan game amid armband spat
Confirmed lineups: Germany – Japan
Flick and Kimmich share thoughts on OneLove armband ban
Flick confirms Müller is an option for Germany's opener against Japan
Confirmed: Sané to miss out against Japan
Musiala: "We have the quality to go far in the tournament"
Germany vs. Japan preview: Team news and predicted lineups
Kehrer speaks about favorite position, says West Ham move "paid off"
Gnabry: "We are in good shape"
Bierhoff gives update on Füllkrug after absence from training
More about the teams
Report: Arminia Bielefeld eyeing permanent transfer for Japanese winger
Germany learn World Cup Group Stage opponents
Eight players from the Bundesliga and 2. Bundesliga included in Japan's World Cup squad
Süle praises Flick: "He has a knack for creating unity"
Watch: German players train with 17 girls from 8 nations
REWE ends sponsorship deal with DFB in reaction to OneLove armband spat