La Liga have released their salary limits for the 2023-24 season, with Real Madrid far ahead of their competition in terms of spending power.
The La Liga salary limits are essentially based off income and expenses, allowing clubs to spend 70% of their turnover, taking into account their closing balances from the previous season, in order to ensure clubs are sustainable.
If clubs exceed their salary limit, they then have restrictions placed on how much money they can spend on players and still register them. Clubs can generally spend 50% of the money they save in wages combined with what they earn in transfer fees.
Real Madrid are well ahead of any other side in La Liga, with €720m. This is an increase of €37m. Meanwhile Atletico Madrid surpassed Barcelona as the side with the second largest salary limit, with €296m, a decrease of €45m. Barcelona's salary limit has decreased by a remarkable €379m.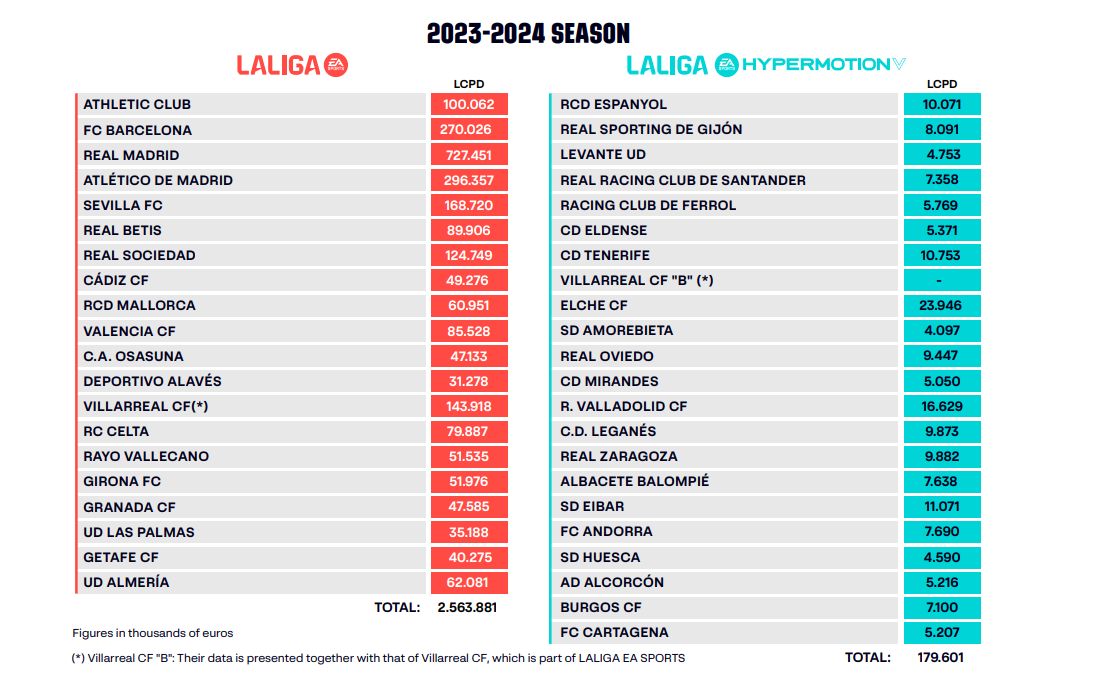 Sevilla are the fourth largest financial force by salary limit with €168m, a decrease of €31m. This represents the global trend across the league of reductions. In total, the salary limits last summer, amounted to €3.052b, which is now at €2.563b, a decrease of just under €489m.
Villarreal are their closest competitors with €143m, and Real Sociedad are at €125m. Both are down on last season, while Real Betis continue to fall as well, dropping to €89m from €99m. It should be remembered that these are the limits that clubs are permitted to operate within without restrictions. Clubs may spend under or over their limits, and their losses from previous seasons are also taken into account.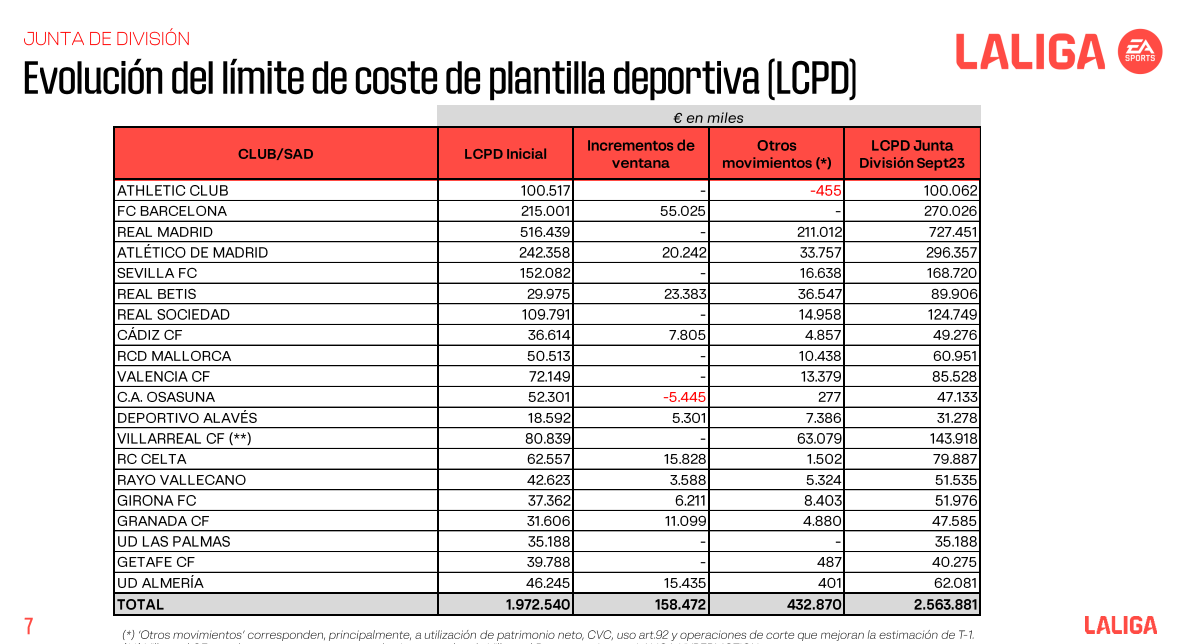 The lowest three salary limits in the division are Alaves (€31m), Las Palmas (€35m) and Getafe (€40m). In terms of percentage, their fall is rivalled only by Barcelona, with their €29m drop equivalent to 58% of their previous salary limit.
About Author