Bayern Munich coach Thomas Tuchel didn't think his side's 3-0 defeat to Manchester City reflected what happened on the pitch.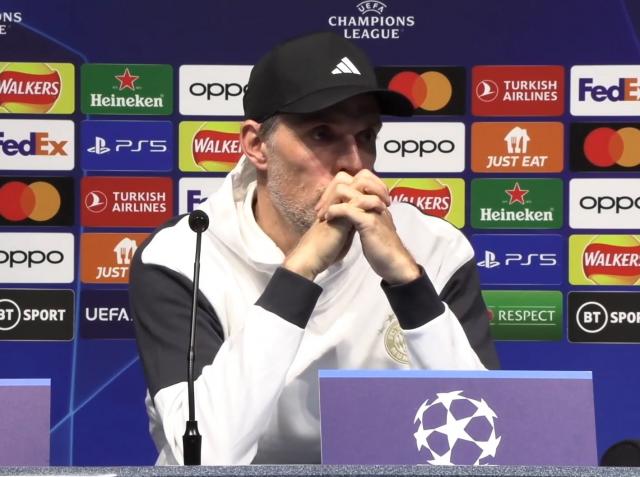 Photo: Hayters – Pressbox/OneFootball
Although Bayern Munich lost 3-0 to Manchester City in the first leg of their Champions League tie at the Etihad Stadium tonight, Thomas Tuchel was not dissatisfied with his team's performance:

"I don't agree with the result at all," the Bayern coach told Amazon Prime.
"We were punished in periods where we were the better team. We were just brutally punished today. I thought our performance was very good until the 2-0 goal. I don't want to talk down the result, I thought it was a very good performance until the 70th minute.
"I think we deserved at least one goal and gave away one or two too many. I think our players lacked a bit of confidence and form. Obviously the result is bitter for us. I fell a little bit in love with my team today, the way they performed. Even if it sounds strange, it was a lot of fun," said Tuchel.
Bayern must now focus on Saturday's Bundesliga match against Hoffenheim before the return leg against Man City next week.
More about the match
More about the teams