Danish police in the country's capital have officially filed a motion with UEFA to exclude all Borussia Dortmund traveling fans from the upcoming Champions' League fixture on November 2nd.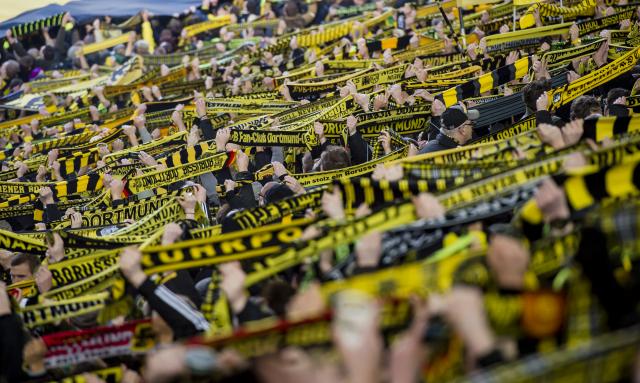 After some scuffles both inside and outside the stadium during the opening round Champions' League fixture on September 6th, Danish police responsible for organizing security have applied to UEFA for full-exclusion of Borussia Dortmund fans during the return leg on November 2nd. This has been confirmed by the German club as of Saturday.
BVB supporters were handed a suspended sentence following incidents during the first match. Terms of the probation still apply and could cost Dortmund up to 6,000 home ticket places in future UCL affairs. No decision has been delivered yet by UEFA on the Danish filing, though the German club has ceased advanced ticket sales for now.
"Even though we are always proud to be able to present our black and yellow all over the world," a statement on the BVB website reads, "it cannot be ruled out in the environment of this match, due to the extreme rivalry between individual groups of both fan camps, that provocations or even threats of violence against uninvolved fans may occur on site."
Related stories
15.30 Kickoffs: Stuttgart earn first win behind Silas brace, Frankfurt crush Leverkusen 5-1.
Kicker Report: Kramer retains Schalke job through Tuesday, Reis waits in the wings
Wind admits he had doubts about joining Wolfsburg
Wehrle denies reports of possible Mislintat dismissal
Nagelsmann gives final updates: Neuer out for Freiburg, Musiala to begin on bench
Kovac: "We have improved in many areas"