Following Germany's defeat to Japan, Hansi Flick has opened the door to using Joshua Kimmich as a right-back.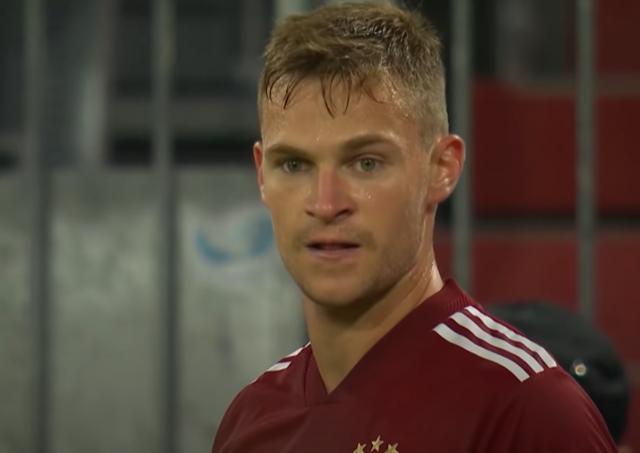 Unlike before the World Cup tournament, Germany coach Hansi Flick does no longer categorically rule out using Joshua Kimmich at the right-back position.

Kimmich is a natural No. 6, but has been deployed at right-back in the past, including in the Champions League final in 2020, which saw Bayern Munich beat Paris Saint-Germain 1-0 with Hansi Flick as coach.
Speaking the day after Germany's underwhelming 1-2 World Cup opening loss against Japan, Flick was asked if he could imagine playing Kimmich as a right-back against Spain on Sunday. He responded:
"You can assume that we really discuss every personnel detail, every position. It's our job as a coaching staff to set up the team in a top-class way against the respective opponent if possible. We go onto the pitch with the best team. We do that before every game."
More about the match
Flick offers brief injury update on Leroy Sané
More about the teams
Bundesliga at the Euros, Day 22
The Dani Olmo Show (Bundesliga at the Euros, Day 25)
Germany learn World Cup Group Stage opponents
Germany player ratings versus Japan
German press player reviews: Musiala, Kimmich, Gnabry, and Gündogan earn praise while Schlotterbeck takes heat
Gündogan slams Germany's performance in loss to Japan: "Not everyone wanted the ball"
About Author