There may be some truth to the rumors that a Saudi Arabian club is interested in acquiring Lionel Messi, as recent reports have indicated that the player's father was spotted in the country.
According to recent reports, Saudi club Al Hilal, are looking to bring Lionel Messi to the Middle East, following the signing of Cristiano Ronaldo.
Local media outlets have claimed that Messi's father, Jorge, was seen in the capital city of Riyadh, although the veracity of these claims has not been confirmed by The New Arab.
It is clear that the financial power of the region is significant, as demonstrated by Al Nassr's record-breaking £173 million per year signing of Cristiano Ronaldo. And Al-Hilal, who are Al-Nassr's main rivals are said to have offered Lionel Messi a deal worth 'much more'.
Three points behind league leaders Al Nassr, Al Hilal is currently third in the Saudi Pro League. The match between the two teams is known as the "Riyadh derby."
According to the report, Messi would make an astounding £245 million annually, £70 million more than former Manchester United star Ronaldo.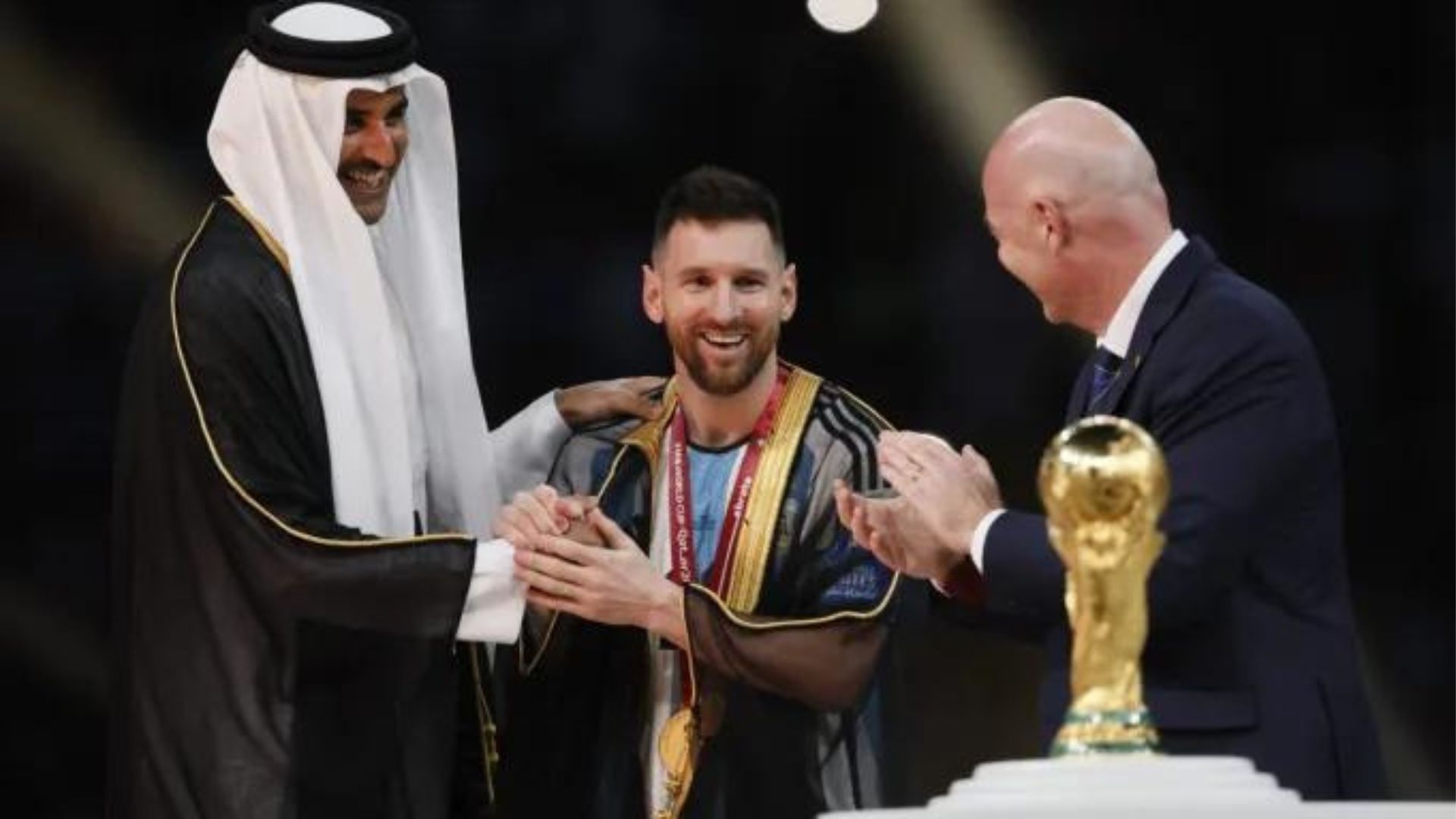 Lionel Messi's contract with his current club, Paris Saint-Germain, is set to expire at the end of the season. However, according to reports, a verbal agreement has been reached between Messi and the club for an extension of his contract.
The last time Messi was in the Middle East, he achieved a major career milestone by leading Argentina to win the World Cup in Qatar. He captained the team to a stunning win against France in the final, which was decided by a penalty shootout.