Julian Brandt doesn't quite understand the criticism Borussia Dortmund and head coach Edin Terzic have faced after the start of the season.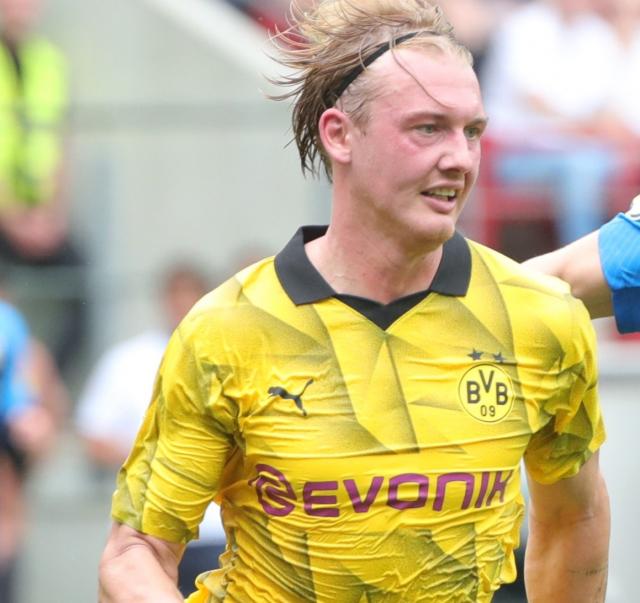 Photo: Sandro Halank, Wikimedia Commons, CC-BY-SA 4.0
Losses to Bayern Munich and VfB Stuttgart have seen Borussia Dortmund slip to fifth place in the Bundesliga, with their recent performances attracting plenty of criticism.

Speaking to Sport Bild, however, Juilian Brandt stresses that he doesn't think that's fair.
"Sometimes I get the feeling that we are the club chosen to cause trouble. What kind of criticism are we talking about?
"When you don't deliver results, it's normal that things are questioned. And we can't present ourselves like we did in Stuttgart. But you have to put it into perspective.
"We're in first place in the Champions League and in the last 16 of the DFB Pokal. Still, there are always issues that come up that make you think: Phew…
"People have been complaining about our style of play for weeks – even when we are winning games. But it doesn't matter at this stage. I'd rather play badly and win than shine and lose. We have to get that into our heads," Brandt said.

Even though Dortmund are 10 points behind leaders Bayer Leverkusen, Brandt believes it's too early to write them off in the title race.
"Last season, we were nine points behind Bayern at the start of this year," Brandt pointed out, adding:
" Yet we still had the chance to win the championship on the last matchday. If we are four points behind the leaders on matchday 33, then I will write off the title. But not before."
More about Dortmund
Former Dortmund assistant set to join Bayern
Nagelsmann reportedly disappointed by Adeyemi's U21 withdrawal
Dortmund react to reports linking Brandt with Newcastle and Arsenal
Füllkrug on being reunified with Ducksch: "The 'ugly birds' go international."
Füllkrug clarifies controversial criticism
Report: Papadopoulos pushing to leave Dortmund
About Author