Sergio Busquets' future at Barcelona is set for a decisive twist this month as his contract extension talks continue.
The former Spanish international was predicted to make a final call on his plans during the March international break, but no progress was made.
Busquets has remained a key player for La Blaugrana, as the experienced captain of Xavi's young team, and the Catalan coach is keen to retain his former teammate at the Camp Nou.
The 34-year-old's is out of contract at the end of the 2022/23 campaign, with ongoing interest in a free transfer to the MLS, as his Barcelona future remains undecided.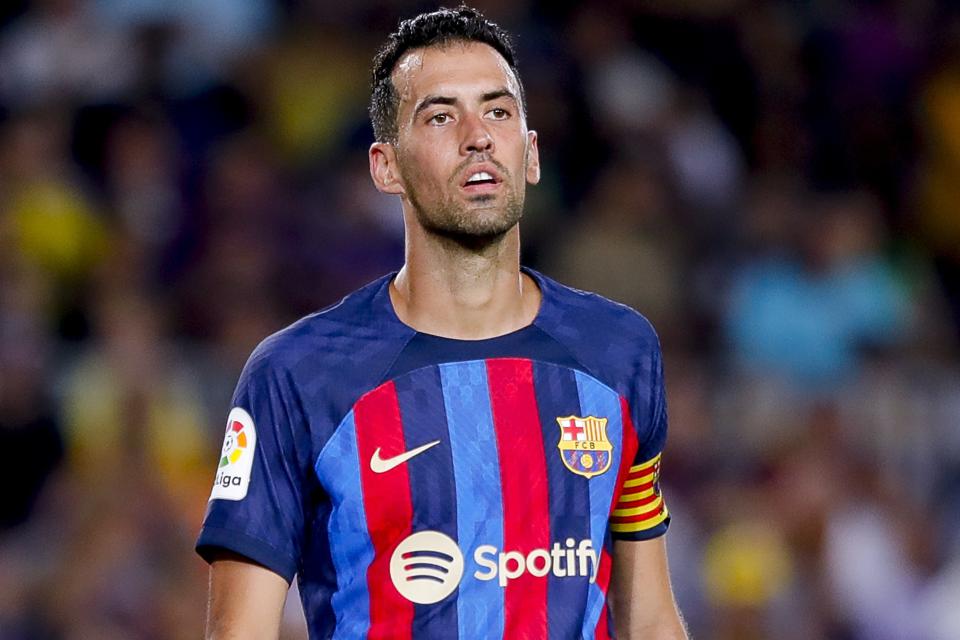 Xavi was asked about the ongoing speculation, and what might happen next for Busquets, and he admitted the incoming weeks will be decisive to assess how Busquets will make his next move.
"Let's see how the season ends, he's very important, he's an example as a captain to his teammates", as per reports from Goal.com.
"I have told him many times, I want him to continue, but I understand, that if everything goes well he can leave with another title, and he would leave in a very good moment.
"It's difficult. I will insist that he continues."
Barcelona are on the verge of confirming their first league title since 2019, and Busquets is likely to base his decision on his confidence of the squad being able to challenge again in 2024.