Jannik Vestergaard has revealed why he rejected interest from Hertha BSC to stay at Leicester.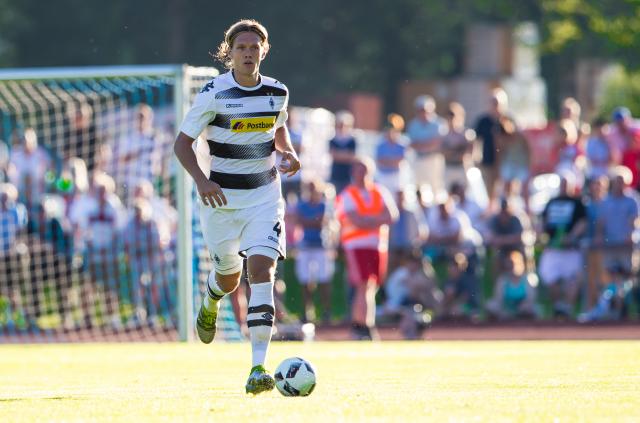 Jannik Vestergaard used to play for Gladbach.
Leicester City centre-back Jannik Vestergaard has explained why he turned down a move to Hertha BSC shortly before the transfer window closed.
In an interview with Danish broadcaster TV 2, the 30-year-old dismissed suggestions that his decision to remain in England was motivated by money.
"I didn't said no to Hertha or anyone else because of money. That's not true at all," said Vestergaard, who is yet to feature in the Premier League this season.
"There's a special situation in my family, as we're awaiting a child. If we had reached an agreement with a club earlier in the transfer window, my wife would have been able to travel with me, but now it's too close to the birth for her to fly.
"I can't leave my pregnant wife in England with our child and a soon-to-be newborn. Besides, I'd like to be there for the first months of my baby's life.
"I don't want to be at a place where I'm not playing, but I'm a man and father before I'm a footballer."
Vestergaard has previously played for Hoffenheim, Werder Bremen, Gladbach and Southampton.
More about Jannik Vestergaard
Reports: Hertha front office fights through transfer collapses and attempted Lukebakio swoop
Hertha to make a swoop for Vestergaard?
Jannik Vestergaard to return to Werder Bremen in January?
About Author