A recent report from Kicker is adding to the speculation linking Xabi Alonso with Real Madrid.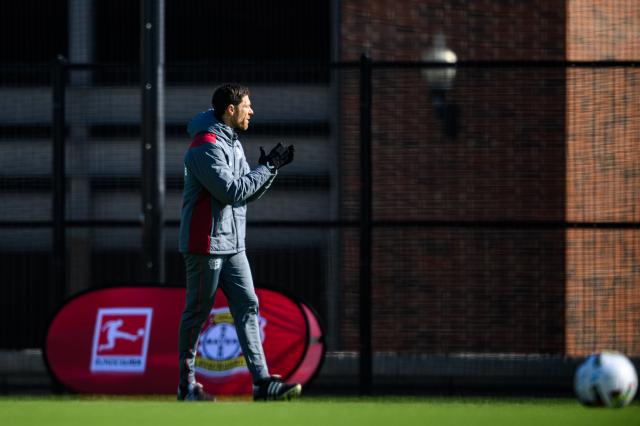 Photo: Bayer 04 Leverkusen
Bayer Leverkusen coach Xabi Alonso has been linked with Real Madrid for some time now, and an article in the latest issue of German football magazine Kicker only adds to the speculation.

According to the report, Xabi Alonso is Real Madrid's preferred candidate to replace Carlo Ancelotti at the end of the season.
Alonso, who played for Real Madrid during his playing career, is said to have a release clause in his contract that runs until 2026.
It's unclear exactly how much Real would have to pay to buy the 41-year-old out of his contract with Leverkusen, but there is talk of "five, seven or 10 million", according to Kicker.
The 41-year-old recently insisted that he doesn't concern himself with media speculation at the moment.
"Of course I'm staying focused, we've had a good start to the season. We want to stay focused for all the games and I have to be the first in that respect," said Alonso.

He added that the rumors are "not an issue" with the players either.
"We haven't talked about it," the former Spain international insisted.
Inigo Santin, Alonso's former youth coach at Real Sociedad, believes it's "as clear as the sun rising tomorrow" that the Bayer Leverkusen coach will end up at Real Madrid.
"We'll see when, but it's certain that it will happen," he said.
Related stories
Davies' agent responds to growing Real Madrid links
Füllkrug on being reunified with Ducksch: "The 'ugly birds' go international."
Sport Bild Report: Frankfurt hopeful of offloading trio in January
Füllkrug clarifies controversial criticism
About Author