The Norway national team doctor has revealed the extent of Erling Haaland's injury that he suffered on Thursday evening.
The Manchester City striker made a half-time appearance off the bench for his national side but went down in the 87th minute clutching his ankle.
Haaland was attempting to poke home a Mohammed Elyounoussi cross but landed awkwardly on his ankle, immediately wincing in pain.
Manchester City fans won't be happy with his involvement in the game, given that it was a friendly against the Faroe Islands and fear that he could miss the crucial clash with Liverpool after the break.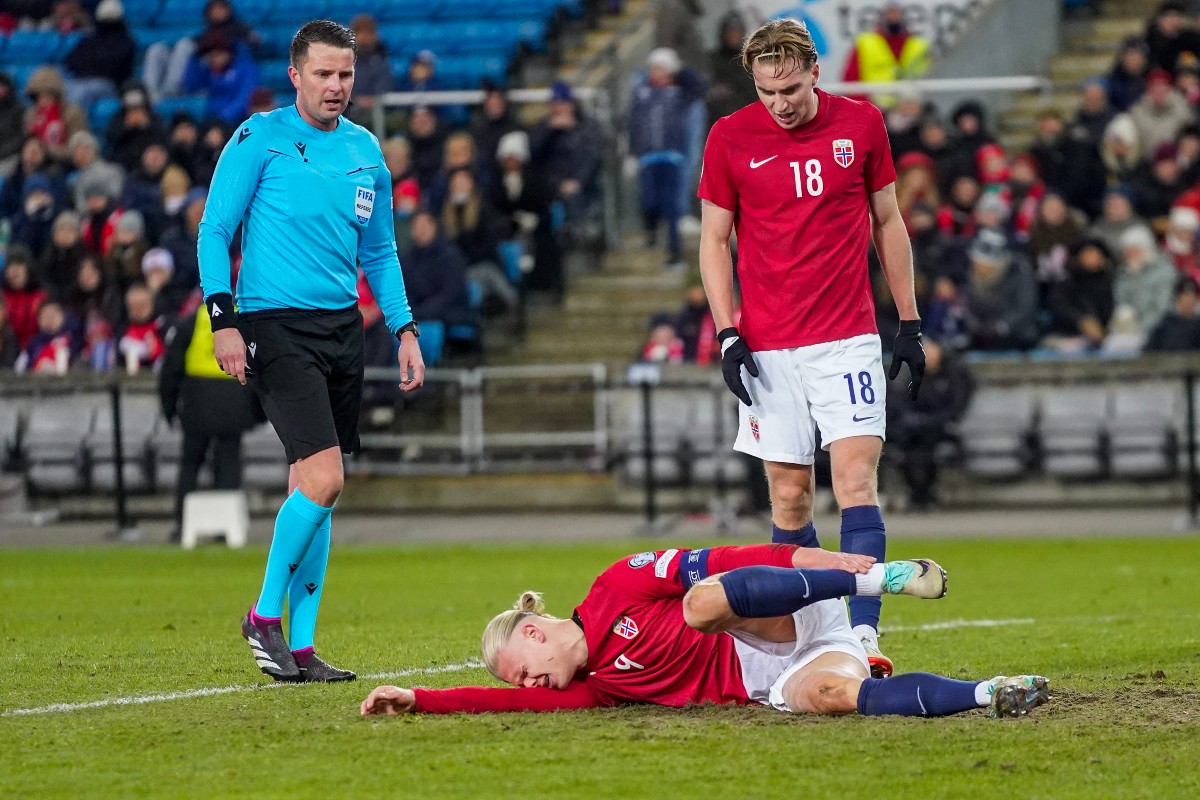 Norway national team doctor, Ola Sand, revealed the extent of the injury, claiming that his ankle is 'vulnerable'.
"It was much of the same that happened against Bournemouth a week and a half ago. He has had it before too," Sand told VG.
"He gets a slight twist in his ankle, where he is a bit vulnerable. It hurts a lot right away, and then it goes away pretty quickly.
"Now he will receive some treatment, then there will be peace and rest and then we will see how he is tomorrow morning."
The 23-year-old suffered a similar injury against Bournemouth, forcing Pep Guardiola to substitute his star striker after only 45 minutes.
If Haaland is still able to play, he will no doubt feature against Scotland on Sunday in a vital game for his country's quest to qualify for EURO 2024.
About Author