The ongoing fall out from Lionel Messi's departure from Paris Saint-Germain has continued.
Messi opted to move on from Paris, after two seasons in the French capital, as part of major changes at the Parc des Princes.
The Ligue 1 champions are looking to change their former transfer policy of recruiting star names in place of developing domestic talent and making lower level transfer moves.
Messi has since completed a move to MLS side Inter Miami, as he looks to remain on track to play at the 2026 World Cup, with former teammate Neymar Jr moving to Saudi Arabia.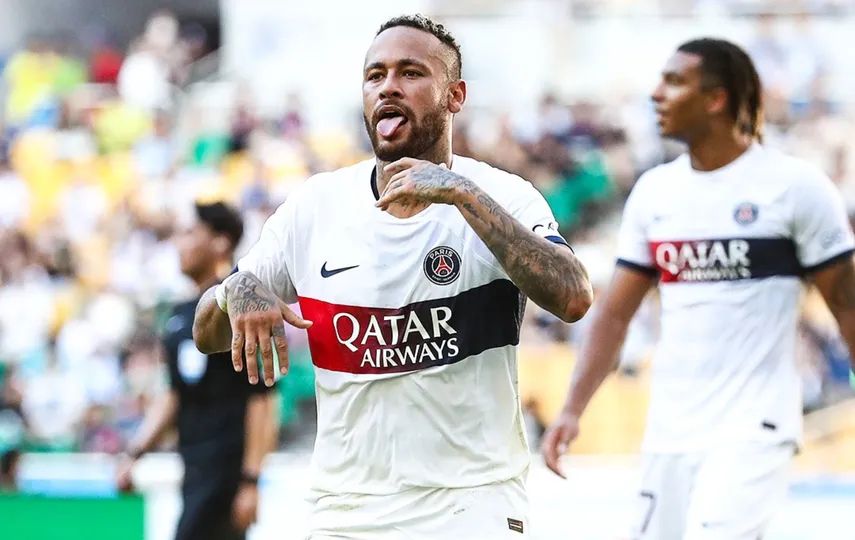 Neymar's switch to Al Hilal has been viewed as a major coup by the Saudi Pro League, with the Brazilian also frustrated in Paris, with a firm stance on the double exit.
"I was very happy for the year he (Messi) had, but also very sad, because he lived both sides of the coin. He realised a dream with Argentina, and won everything, but at PSG he lived through hell. We both did.", as per reports from Diario AS.
"Messi left PSG in a way that, in a football perspective, he did not deserve. Everything he is, everything he does, anyone who knows him knows, he's a guy who trains, fights, if he loses he's angry and was unfairly accused.
"It made me very happy that he won the World Cup. Messi deserved to 'end' his career like this."
Neymar's start to life in the Middle East has been delayed by his ongoing ankle injury, with a debut not expected until October, as Messi has exploded into form in Miami.
About Author