Real Madrid shirts tend to follow a consistent design pattern, resisting the types of experimentation that away kits are prone to these days. However it does not make them any less anticipated.
This year Los Blancos had two colours on their shirt trim on the Adidas stripes and the collar, and that will remain the same next year, although it looks as if it will be blue and gold – Footy Headlines have leaked their design for the 2023-24 season.
¿Nota del 0 al 10? pic.twitter.com/zsKeEbCc5H

— MadridistaReal (@RMadridistaReal) March 12, 2023
Star Toni Kroos has ranted about the current strip, and particular the collar, although it looks as if there will be V-cut hard collar this season. There are bigger questions about whether he will remain at the club to wear it though.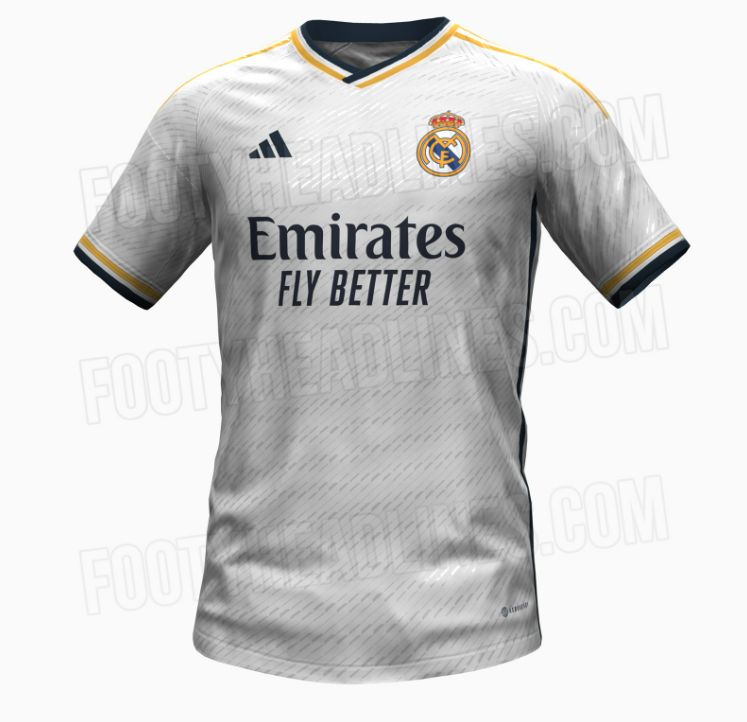 Emirates will continue as their main shirt sponsor. It is not yet clear what font will be used for names and numbers – the current season's design harks back to the 2005 season, during the 'Galacticos era'.