Germany: DFB Pokal
⚽ K. Mavropanos (3), ⚽ G. Dias (86), ⚽ S. Guirassy (90)
After completing the first win of their young respective regimes, VfB Stuttgart sporting director Fabian Wohlgemuth and squad trainer Bruno Labbadia spoke to the Sky mics about finally getting off the mark.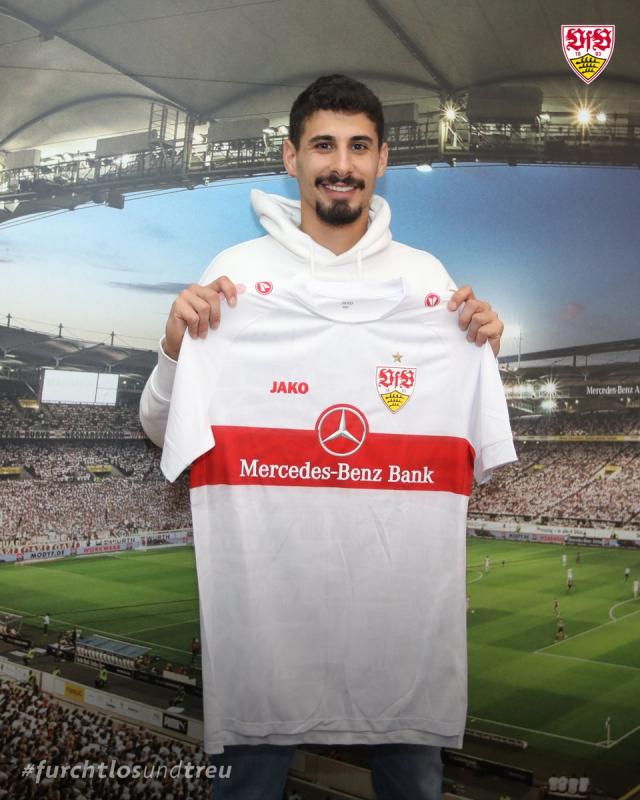 A freak own-goal near the beginning of the match threatened to consign the nascent coaching/managerial regimes of Bruno Labbadia and Fabian Wohlgemuth to their fourth straight match without a win since assuming their posts during Tuesday night's round-of-16 Pokal fixture. In the end, VfB Stuttgart were able to prevail over Wohlgemuth's former club thanks in large part to a player the former SC Paderborn manager just acquired for his new club.
Wohlgemuth called Konstantinos Mavropanos' own-goal in the 3rd minute "a tough blow" while Labbadia remarked "You can't begin a game any worse than we did today" when speaking to the Sky mics afterwards. Opponents Paderborn quickly switched into an ultra defensive set. Stuttgart were left playing catch-up. After chasing an equalizer for a full 82 minutes, one finally came from the freshly subbed on Gil Dias. The Portuguese journeyman supplied a sumptuous strike from distance.
"We wanted to bring in a fresh force who can dribble, who can shoot, who can operate in tight spaces," Wohlgemuth said of his new acquisition, – and that's what he showed in the end,"
"Great debut, I'm really happy for the boy," Labbadia himself added, "I think the win was highly deserved."
Wohlgemuth agreed.
"I think we had the upper hand throughout the game," said Wohlgemuth, who went on to say, "We were up against a deep defense the whole time, had 17-0 corners and just kept trying. We had the mentality of wanting to win until the end."
The winning goal, in point of fact, came off of the Swabians' 17th corner. Serhou Guirassy, returning from a bout with a stomach bug, headed home a Pascal Stenzel service at 90+5. Guirassy had spurned several chances earlier.
More about the match
Labbadia backs Müller in goal despite mistake
More about the teams
Füllkrug questions overturned goal in loss to Paderborn
Reports: Stuttgart plan to install Paderborn exec. as new sporting director
Official: Wohlgemuth takes over as Stuttgart sporting director
Bundesliga winter transfers: All the completed deals in January 2023
Sky: Mavropanos to stay at Stuttgart despite Inter interest
Official: Ahamada switches to Palace