Germany: Bundesliga
⚽ M. Thuram (48), ⚽ F. Neuhaus (73)
⚽ M. Ducksch (65), ⚽ M. Ducksch (89)
Gladbach coach Daniel Farke said Friday's 2-2 draw with Werder Bremen felt like a defeat.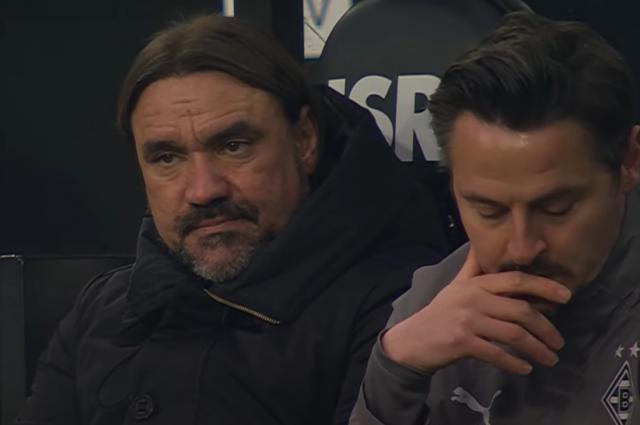 After taking the lead twice at home against an injury-depleted Werder Bremen side, Gladbach were held to a 2-2 draw last night.

In a post-match interview, Gladbach coach Daniel Farke admitted that the draw felt like a loss.
"It's a draw, but it feels like a defeat and there's no way to sugarcoat it. Maybe in a couple of days we will feel a little bit different, because at least we got a point, which might be useful in the end. But right now we're incredibly disappointed with the result," said Farke.
"The first half was a bit wild for both teams. We played a little too risky at times. We also missed a few golden chances. Our performance in the second half was a bit more controlled and, apart from our chances, we played really well.
"Bremen had two shots in the second half and they scored twice – that's the kind of clinical edge we unfortunately didn't show. If you don't take your chances you can't afford to make any mistakes and we didn't. We have to live with the point."
More about the match
Bremen applaud Ducksch and Zetterer after hard-fought draw
Report: Pavlenka falls ill ahead of Gladbach
Borussia Mönchengladbach vs. Werder Bremen preview: A midtable battle
Bremen trio, plus Veljkovic, ruled out ahead of Gladbach
More about the teams
Leverkusen persevere to see off luckless Bremen
Bundesliga Tactics Talk: Round 24
Predicted Bundesliga lineups: Matchday 25
Farke issues challenge to sparsely used Ngoumou: "You have to show consistency."
Americans in the Bundesliga: Failing marks for Matarazzo, Scally slides back
Luca Netz set to become Gladbach's starting left-back next season