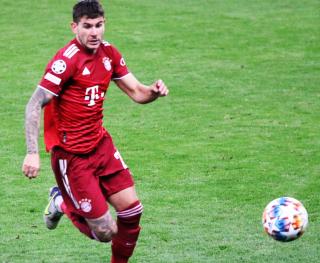 France's preeminent sporting publication is now reporting that Bayern München defender Lucas Hernandez has now changed his mind on extending his contract and is on the verge of transferring to PSG. 
German news sources confirm the report, yet emphasize that no final decision about the French internationals future has been made. 
France's L'Equipe now reports that Hernandez has been pushing for a transfer to PSG instead and is even in agreement with the Parisian club. German broadcaster "Sport1" prefers to state that some second thoughts on behalf of the French international have merely put his talks with Bayern "on ice".
If Hernandez truly wishes to transfer elsewhere, it's highly likely that the German record champions will accommodate his wish. The defender's current contract with the FCB only runs through the end of next season, meaning that Bayern will wish to cash in rather than lose him on a free transfer. Hernandez maintains a current estimated market worth of €50 million.