The German players directed criticism at FIFA and World Cup host Qatar, covering their mouths in their team photo ahead of today's game against Japan.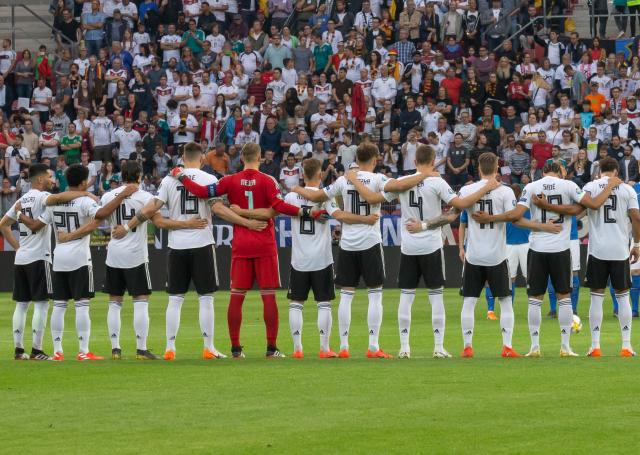 Photo: Steffen Prößdorf, CC BY-SA 4.0
The German national team made a statement before their World Cup opener against Japan, criticizing FIFA for banning the OneLove armband in Qatar.
As a symbolic protest, the German team warmed up in training shirts with rainbow colored sleeves before covering their mouths with their hands for the team photo:
Wir wollten mit unserer Kapitänsbinde ein Zeichen setzen für Werte, die wir in der Nationalmannschaft leben: Vielfalt und gegenseitiger Respekt. Gemeinsam mit anderen Nationen laut sein. Es geht dabei nicht um eine politische Botschaft: Menschenrechte sind nicht verhandelbar. 1/2 pic.twitter.com/v9ngfv0ShW

— DFB-Team (@DFB_Team) November 23, 2022
"We wanted to use our captain's armband to take a stand for values that we hold in the Germany national team: diversity and mutual respect. Together with other nations, we wanted our voice to be heard," the German Football Association (DFB) said in a statement.
"It wasn't about making a political statement – human rights are non-negotiable. That should be taken for granted, but it still isn't the case. That's why this message is so important to us.
"Denying us the armband is the same as denying us a voice. We stand by our position."
More about the match
More about the teams
About Author