Bayern Munich sporting director Christoph Freund has commented on the contract situations of Leroy Sané, Alphonso Davies and Joshua Kimmich, whose current deals expire in 2025.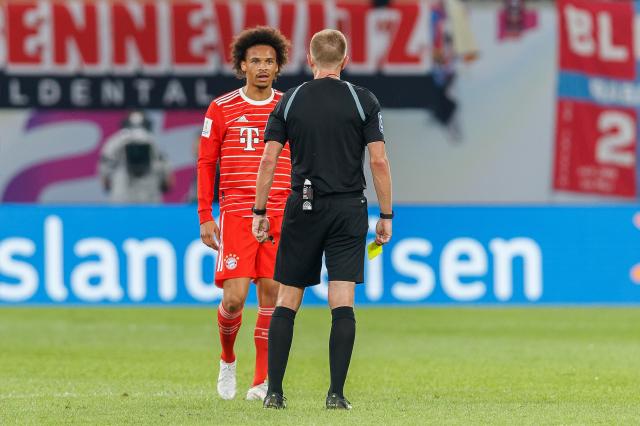 Photo: Steffen Prößdorf, CC BY-SA 4.0
Leroy Sané has stepped up his game for Bayern Munich this season, scoring nine goals and providing seven assists in 18 appearances for the German champions.

Given that, it's no surprise that Bayern are keen to keep hold of the winger, with sporting director Christoph Freund denying reports suggesting they are yet to open talks with him over a contract beyond 2025 in an interview with Sport Bild.
"No, that's not true," he insisted.
"Leroy is doing brilliantly at the moment. You can see from his smiling face how much fun he's having.
"This is the best Leroy Sane we've had at FC Bayern.
"He is one of the players we want to build the future of the team around," Freund added.

Alphonso Davies, who is also tied to Bayern until 2025, has been heavily linked with a move to Real Madrid in recent times.
Freund is unaware of any interest from the Spanish giants, but says he's " of course" trying to keep the left-back at the club "for as long as possible".
"I have already spoken to 'Phonzy"s advisor. Real Madrid is not my concern. I'm talking to him about our plans with 'Phonzy' here at Bayern," he said.
As for Joshua Kimmich, whose contract also expires in 2025, there are no talks yet.
"No, I haven't made an appointment with Kimmich yet. But there is no discussion about him for me either. He has been at the club for nine years and has shaped the club with his style. He is an important part of FC Bayern. Jo is an absolute leader," said Freund.
More about FC Bayern
Bayern confirm Maric arrival
Gnabry aims to return to form
Goretzka gives injury update ahead of Turkey clash
Former Dortmund assistant set to join Bayern
Davies' agent responds to growing Real Madrid links
Palhinha speaks out on Bayern interest
About Author