Speaking to Leverkusen correspondent Stephan van Nocks of Germany's Kicker Magazine, Bayer 04 Leverkusen keeper and captain Lukas Hradecky has made some interesting comments on the state of his team.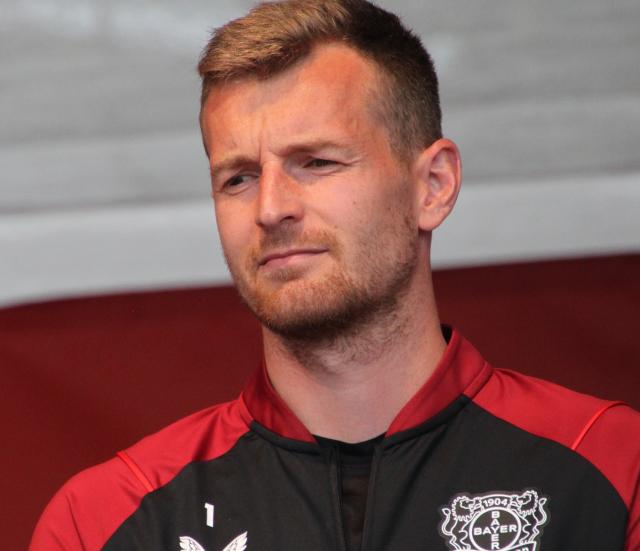 Photo: Pyaet, CC BY-SA 4.0
Some difference a year has made for Bayer 04 Leverkusen keeper Lukas Hradecky. Last autumn, the veteran Finn found himself in the midst of a form crisis and shouldered more than his fair share of the blame for his team's poor start to the season. The Bayer front office made several moves clearly aimed at securing his eventual replacement.

After making several monster saves in the Friday night fixture against Bayern that allowed Leverkusen to maintain top place in the table, however, one must credit the skipper for his team's fine start. The 33-year-old has looked incredibly sharp between the sticks. Speaking to Stephan van Nocks of Germany's Kicker Magazine on Saturday, Hradecky brimmed with confidence.
"It was my ninth game [at the Allianz]," Hradecky reflected "and we have never played more convincingly here. That was by far our best performance here. We controlled the game. You could see it in the first half. Bayern let themselves get pushed into the back and were maybe even a bit scared of us."
"The blueprint [for success] is clear enough," Hradecky continued, "If you want to take points [at the Allianz], defenders need to block and the keeper needs to hold a few [shots]."
When it came time to comment on the controversial late penalty that enabled die Werkself to equalize for the second time, Hradecky admitted that Jonas Hofmann had "cleverly" gone to ground a bit easily. He nevertheless wished to emphasize that Bayer's overall performance merited a point.
"The point was well-deserved," Hradecky noted, "Bayern can't complain that it ended like that. I'm glad that we're off to such a good start."
More about the match
More about the teams
About Author